Back to Products & Services
Manufacturing Marvel - $10,000
WiMEF Donations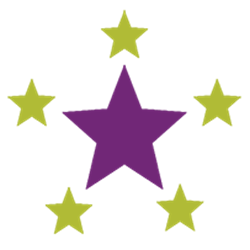 Join the others who have supported the WiMEF and help us benefit the 5,000+ manufactruing professionals who rely on it's resources. Support the growth and expansion of the Women in Manufacturing Hall of Fame and support the 12th anniversary of the Women in Manufacturing Association's SUMMIT by contributing $10,000 to the Education Foundation and be recognized as a Manufacturing Marvel Donor.
Donors at this level will receive a custom plaque to recognize your generous contribution, recognition year-round on www.wimef.org and special invitation to decade donor only private events. Gifts may be general contributions or requested to be endowed and all contributions at this level are tax deductible.
Contribution Information
All gifts will be used to support activities, events and resources to advance the mission of Women in Manufacturing's Education Foundation (WiMEF). WiMEF is a 501(c)(3) charitable organization with Federal Tax ID Number: 81-0921604. No goods or services are being provided in conjunction with this contribution and it is tax deductible as allowable by federal law.

Questions? Please contact Kara Mayner at kmayner@womeninmfg.org or call 216-503-5700. 
Suggested Donation:
$10,000
---