---
About the WiM Virtual Learning Series
The WiM Virtual Learning Series consists of twelve monthly webinars that enable participants to learn about a variety of industry-related topics from the convenience of their home or office. Each webinar includes action-oriented and solution-driven objectives that will help participants succeed in the manufacturing sector. Topics are geared towards the cultivation of leadership skills, and each webinar is hosted by a carefully selected knowledge expert.
Virtual Learning Series webinars are a free WiM-member benefit. All webinars are recorded, archived, and available to WiM members at any time. WiM members are encouraged to register for each learning opportunity, as all registrants directly receive a recording of the presentation immediately following each webinar.
How Your Donation to the WiMEF Supports this Program:
Support the execution of the 2020 VLS, which includes presentations on topics related to professional development and leadership skills.
Increase our budget to secure expert presenters who are leaders and influencers in their fields.
Enable the WiMEF to expand the VLS beyond 12-monthly webinars in fiscal year 2021.
Support the creation of new on-demand video and audio resources for the Virtual Learning Library.
Donate here to support the wimef
---
Additional Support for this series is provided by Arconic Foundation

---
2021 Series Schedule
Twelve webinars will be produced over the course of the 2021 series. All webinars will occur from 2 - 3 PM EDT on the date scheduled. Recordings for all webinars will be available immediately following each presentation.
Upcoming Webinars

To view previous webinars, please visit the VLS Library. Please note: You must be logged in as a WiM member on womeninmanufacturing.org to access the VLS Library.
---
January 27, 2021

Vision & Strategy
Presented by Dr. Julia Sloan
Great leaders are able to complete a compelling vision to inspire and motivate others. Building an appropriate, actionable strategy to support the vision requires a different set of skills and inputs. In this virtual event, participants will explore processes they can leverage to create a vision and build a supporting strategy for their team.
February 24, 2021
Drive to Achieve
Presented by Laurel Bellows
Leadership is different for every individual, but there are some aspects of leadership that are distinct for women. Specifically, assertiveness and drive can manifest differently - and be interpreted differently. This virtual learning event will hone in on specific examples, what works, why it works, and actionable steps participants can implement right away.
March 24, 2021
Teamwork - Diversity & Inclusion
Presented by Susan Hileman
People are unique. We each come from different backgrounds, generations and cultures, as well as having different ethnicities, personalities, beliefs and upbringings. Diverse and inclusive organizations perform better than homogenous ones - but only when each person feels able to bring their authentic self to work each day. In this virtual event, participants will learn tactics to build and engage strong teams that leverage each individuals' strengths, as well as techniques for identifying those with strengths that will make their team more successful.
---
Knowledge Experts
RC CALDWELL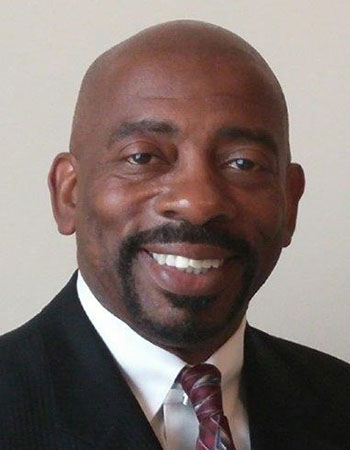 RC has over thirty years of management, engineering, and manufacturing experience from Johnson & Johnson, General Motors, Goodrich Aerospace, Cintas, and Sinclair Community College in the United States, Europe, Mexico, Canada, and China. He led the Global Supplier Excellence Partner Development group that resolves critical quality and capacity problems at strategic suppliers while saving Johnson & Johnson $27 million per year. His expertise is in assisting and guiding companies with the transformation of their organization to world-class excellence through product innovation, lean six sigma improvements, and self-directed teams for superior products and services. He was an Associate Industrial Engineering Technology Professor at Sinclair Community College for eight years. RC is certified as a Lean Six Sigma Master Black Belt, Six Sigma Black Belt, and Lean Sensei. He has a Bachelor of Science in Industrial Engineering from the University of Cincinnati and a Master of Science in Engineering from Wright State University.
---
MARTHA CLARKE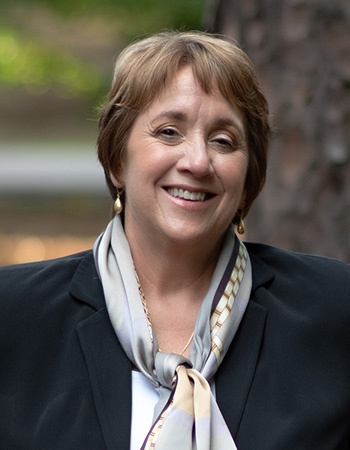 Martha specializes in manufacturing performance optimization, leveraging her 30 plus years of global manufacturing experience to help create sustainable improvements that deliver bottom-line results. She is dedicated to helping manufacturing leadership develop the skills necessary to position themselves and their oranizations for long term success.
Having a career that spanned from working the floor to multi-plant leadership, Martha is keenly aware of the challenges that manufacturers face at every level of the organization. She has extensive experience in creating the organizational bridges necessary to implement holistic step change initiatives that address the most pressing operational challenges in today's rapid-pace, complex, and volatile environment. Her approach combines the advantages of executive leadership development with operational improvements to support consistent, sustainable, and world class performance outcomes. Read More


---
BROOKE FOLEY

Brooke Foley is a strategic powerhouse with an unending passion for giving back -- as a marketer, an advisor and as a compassionate individual. As Jayne Agency's owner, CEO and chief strategic instigator, Brooke has taken the discipline of user-centered design, combined with the ethics of diversity, equity and inclusion, to a whole new level. Jayne's client roster includes Fortune 100s such as PepsiCo, Nationwide, American Red Cross, Vistra Energy, as well as small to mid-market companies like Trans International (WBE), MicroAutomation (MBE) and VOZ Advisors (MBE/WBE). Brooke sits on several boards, including Magdalene House Chicago. She is an active contributor to WE USA Magazine, an instructor at Minneapolis College of Art and Design Entrepreneurial Studies program and is in constant demand as a speaker on topics of branding, diversity and supply chain. She holds a BFA in Graphic Design and is a graduate of the Tuck Women's Executive Program and the Yale Brisaago Program. She's also collected quite a few acronyms, including certifications and memberships in WBENC, BEP/CMS, WOSBA, Cook County DBE, DA4S, WIM and NAWBO. Read More
---
DR. GRAEME CODRINGTON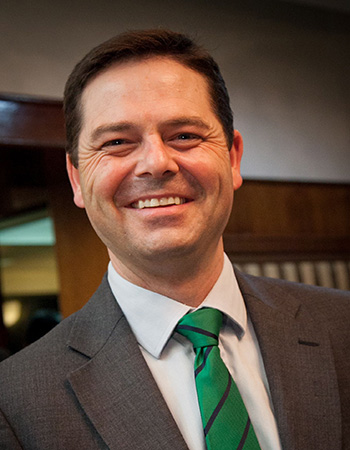 Graeme is an internationally recognized futurist, specializing in the future of work. He helps organizations understand the forces that will shape our lives in the next ten years, and how we can respond in order to confidently stay ahead of change. For the past two decades Graeme has worked with some of the world's most recognized brands, travelling to over 80 countries in total, and speaking to around 100,000 people every year. He is the author of 5 best-selling books, and on faculty at 5 top global business schools. Read More
---
DAVID BURKUS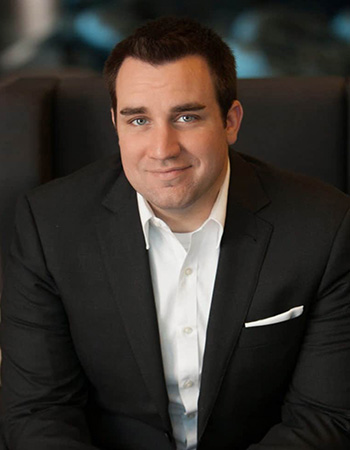 One of the world's leading business thinkers, David Burkus' forward-thinking ideas and bestselling books are changing how companies approach innovation, collaboration, and productivity. As a skilled researcher and inspiring communicator, Burkus' award-winning books have been translated into more than a dozen languages, and his TED Talk has been viewed over 2 million times. By making cutting-edge organizational research accessible and applicable, Burkus pushes audiences to reconsider how they work both individually and in teams and unlocks the methods top performers use to thrive at work and in life. A renowned expert, Burkus' writings have appeared in the Wall Street Journal, Harvard Business Review, USAToday, Fast Company, and more. He's been interviewed by NPR, the BBC, CNN, and CBS This Morning. Since 2017, Burkus has been ranked as one of the world's top business thought leaders by Thinkers50. Read More
---
DR. ALAN ZIMMERMAN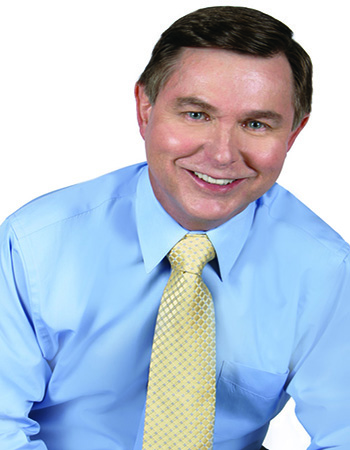 Dr. Alan Zimmerman is Founder and President of the Zimmerman Communi-Care Network, Inc., an international consulting, coaching and speaking firm. In that position, Dr. Zimmerman has delivered more than 2,000 programs in 48 states and 22 countries. Dr. Zimmerman has a Ph.D. from the University of Minnesota in Interpersonal Communication and Psychology. He has written several books and hundreds of articles on motivation, communication, change management, work-life balance, team relationships, customer enthusiasm, positive attitudes, workplace negativity, and conflict resolution. Read More
---
LINDA GALINDO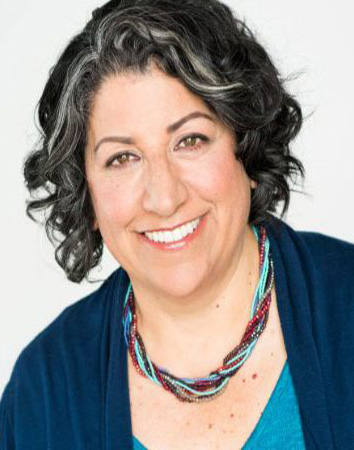 Linda Galindo is a fierce advocate for personal accountability. She wants to create a world in which everyone, regardless of circumstances or position, is accountable for their results. Galindo's mission is to help others to find the courage to see, hear and tell their own truth so they can live fully accountable lives. After years as a journalist covering government and business, Linda Galindo was fed up covering stories focused on a lack of accountability. She left journalism and decided to do something about it. Today, Galindo speaks, writes and consults internationally, teaching the principles of personal accountability. She looks for the hidden places where lack of accountability flourishes – often masked by 'the culture' – and shines light on them. With humor, directness and compassion, she calls out the truth. Read More
---
DR. JULIA SLOAN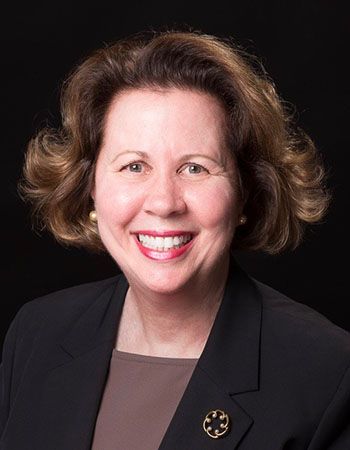 Dr. Sloan is a leading authority on the cognitive aspect of strategic thinking and is widely recognized for her pioneering work on the application of complex cognitive theory to everyday strategic thinking practice in global business and public policy. Her strategic thinking work draws upon more than two decades of her own expatriate corporate experience in Asia, Africa, the Middle East, Europe, and North America, working on strategy to align the business agenda with prevailing economic, cultural and social issues.
She is the author of the definitive book, Learning to Think Strategically, and has also written numerous privately commissioned articles and white papers on the topic of strategic thinking for corporations, policy institutes and think tanks. Read More
---
LAUREL BELLOWS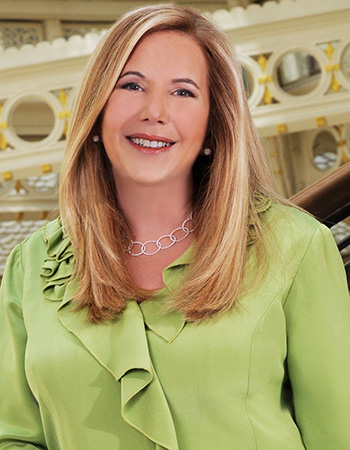 Laurel Bellows is an experienced business lawyer, counseling and litigating on behalf of senior executives and corporations on employment matters, employment and severance agreements, executive compensation, and workplace disputes. Laurel licensed to practice law in Illinois, Florida and California and is an arbitrator and certified mediator through the Institute for Conflict Management. Ms. Bellows is past president of the nearly 400,000 member American Bar Association and past president of The Chicago Bar Association. Laurel is president of the International Women's Forum Chicago. Her law firm offers strategic business counseling and litigation services to entrepreneurs and businesses of all sizes, including large corporations. Laurel is an internationally recognized business lawyer, counseling senior executives and corporations on executive employment and severance agreements, workplace disputes, business conduct standards, anti-trafficking, risk assessment, supply chain and recruiting policies and cybersecurity. Laurel serves on Minister Gordon Brown's Global Citizenship Commission to update the United Nations Declaration of Human Rights. Read More
---
SUSAN HILEMAN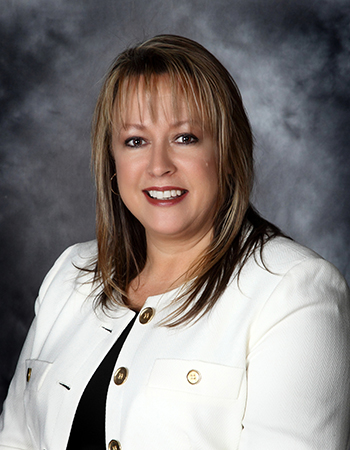 As Strategic Business Advisor for the NWIRC Northwest Region, Susan Hileman assists manufacturers with business growth opportunities who are located in Mercer, Venango, Forest, and Clarion Counties, along with Titusville.
Susan joined the NWIRC in March of 2006, is trained as a Galliard Small Business Advisor, and is an Innovation Engineering Green Belt. She previously worked as the Director of Development for Precision Manufacturing Institute, an organization which serves the manufacturing sector in northwest Pennsylvania with specialized training. Serving as Project Manager, she was instrumental in securing more than $4.5 million in grants and low-interest loans for PMI's new state-of-the-art regional training facility for manufacturing as well as more than $500K in training grants for local firms. Read More
---
Virtual Learning Library
WiM members can view our webinar library archive HERE!