Back to Products & Services
Mover and Maker - $500
Donate to the WiMEF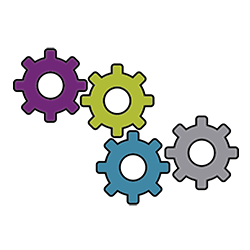 At the WiM Education Foundation, we are working to close the gender gap, increase the number of women in leadership roles, and inspire the next generation of women in manufacturing.
Each year, more than 350 women participate in our best-in-class education programs to provide the durable skills, core competencies, and peer network that women need to lead and succeed in manufacturing.
Your gift provides the WiM Education Foundation with the capacity and support to deliver these one-of-a-kind programs that transform lives and enhance opportunities for women working in manufacturing.
Contribution Information
All gifts will be used to support activities, events and resources to advance the mission of Women in Manufacturing's Education Foundation (WiMEF). WiMEF is a 501(c)(3) charitable organization with Federal Tax ID Number: 81-0921604. No goods or services are being provided in conjunction with this contribution and it is tax deductible as allowable by federal law.

Questions? Please contact Gretchen Moore at [email protected] or 216-503-5700 x7.
---