Women in Manufacturing Hall of Fame
About the Women in Manufacturing Hall of Fame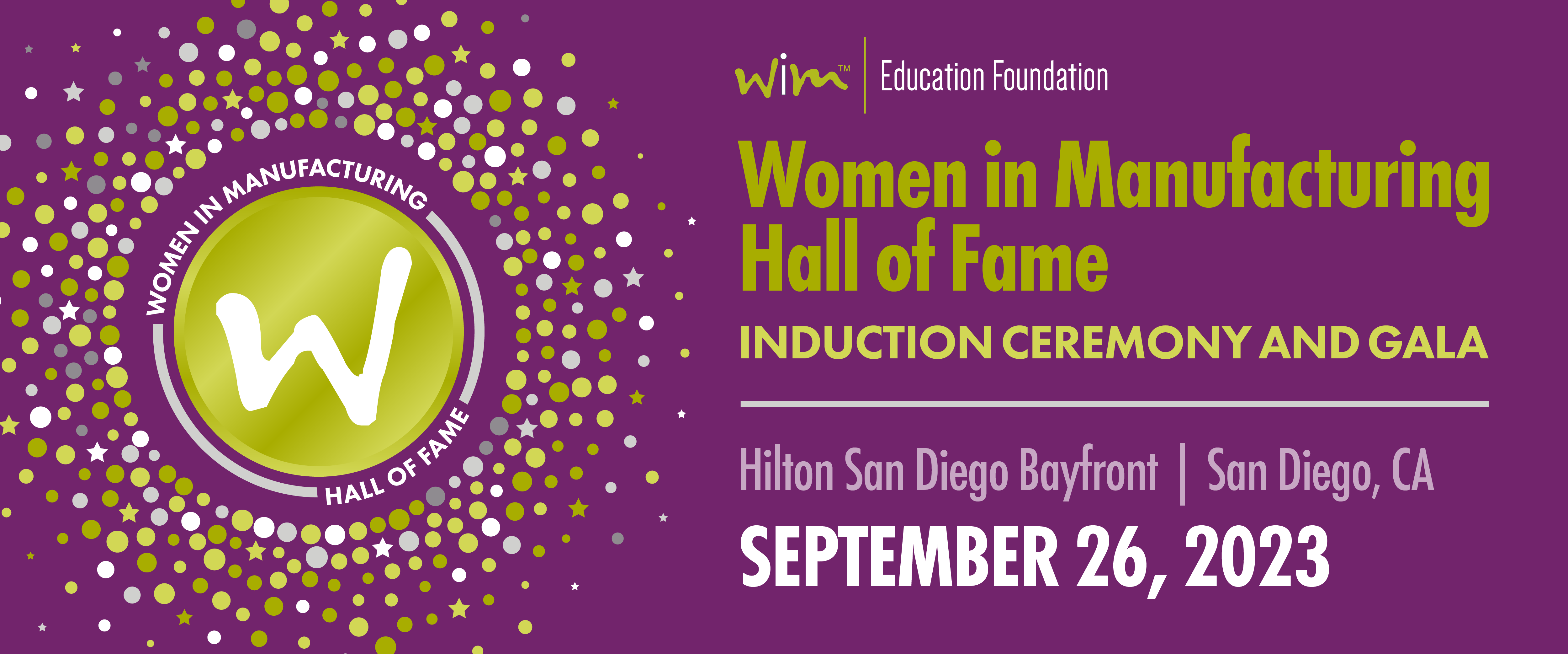 The Women in Manufacturing Hall of Fame recognizes women who have made, or are making, significant contributions to the manufacturing industry. Inductees have an established, long-standing career in industry and documented efforts in supporting, promoting and inspiring women in manufacturing. Since its inception in 2020, 37 trailblazing women in manufacturing have been inducted into the Hall of Fame.

---
Congratulations to the 2023 WiM Hall of Fame Inductees
JOIN THE CELEBRATION AT THE INDUCTION CEREMONY AND GALA
---
Proceeds raised through Women in Manufacturing Hall of Fame activities support the Women in Manufacturing Education Foundation (WiMEF), a 501(c)3 charitable organization.
Contributions to the WiMEF provide women working in manufacturing with year-round access to affordable and effective educational opportunities that increase the number of women in leadership roles, close the gender gap, and inspire the next generation of women in manufacturing.
---
2022 Inductees were recognized at an Induction Ceremony & Gala on October 12, 2022, in Atlanta, GA following the WiM SUMMIT.


View photos from the celebration in Atlanta here.