Back to Member Directory
Professional Bio
Cara Madzy is the Vice President of Operations, Coatings Americas (EC). Based in Southfield, Michigan, she oversees five manufacturing sites, inclusive of Quality, Lean and Environment, Health & Safety (EHS) in North and South America that produce surface coatings used by multiple industries.

After earning a Bachelor's degree in Chemical Engineering from Penn State University and a Master's in Business Administration from Louisiana State University, Cara started her career with several co-ops, then entered BASF's Professional Development Program.

The program allowed her to work in various manufacturing environments within BASF, including time at both small and large sites, primarily in Coatings, Industrial Chemicals, and Performance Materials. Cara advanced to a Product Manager role in Core Chemicals in 2009. A short time later, she moved up to the role of Plant Manager of our Polyol and Cellasto sites in Wyandotte as a part of Performance Materials, allowing her to get back into manufacturing.

In 2015, Cara was promoted to Site Director of the West Memphis, AR, site that serves several business units, including Water Treatment, Core Chemicals and Performance Materials. Two years later, she was appointed Site Director of one of the core Catalyst sites, in Seneca, SC. Recently, Cara was appointed to her current role, and first multi-site responsibility as Vice President of Operations for the Americas in EC.

In addition to her duties in manufacturing, Cara has served as BASF's representative to the Board of Directors for WiM (Women in Manufacturing) since mid-2019. She also recently became the Executive Sponsor to the Southfield ALLchemie chapter, which is committed to helping BASF become an even more diverse, inclusive, dynamic organization.

Cara is married and lives in Michigan with her wife and dog. Her hobbies include time with family and friends; sports, such as cycling; and a variety of outdoor activities.
Company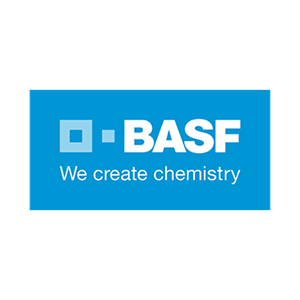 BASF
WiM Corporate Professional
---