Empowering Women in Production
The Empowering Women in Production Program is a 20-week course designed to support the professional development of production floor employees.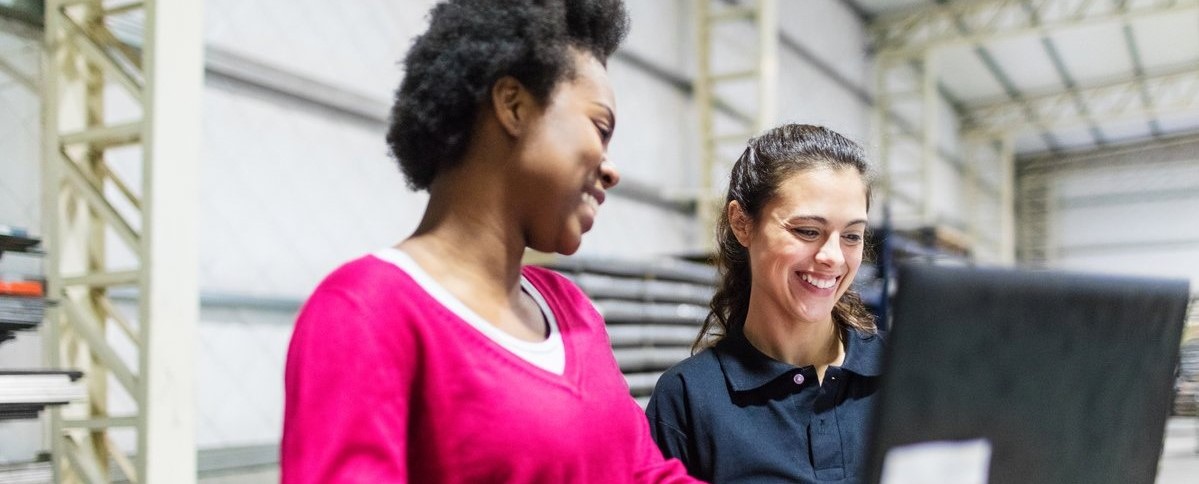 "I felt the Empowering Women in Production course was significantly beneficial to me and my company in my role as a Manufacturing Training Coordinator. I really enjoyed the topics and found that with the guidance provided in each class I could implement each of these modules to improve my performance in my role. This course provided highly effective content for personal development and offered tools I will be able to use as a foundation in my professional career. "

- Caithlin, AFL
Designed for: Women in production, direct production support, and shop-floor roles in manufacturing that do not have direct reports. This program is best suited for newer team members, team leaders, and/or those that are identified as having leadership potential but no current leadership experience.
The Empowering Women in Production program is an approximately 20-week course designed to support the professional development of production floor employees. Employees in production settings often have tremendous insight into the culture, products, and processes that manufacturing companies need to innovate. By developing these women into leaders, we can improve the industry overall and inspire other women to explore careers in manufacturing.
This program is designed to support employees' professional development in production or shop-floor roles at manufacturing companies to make their next promotion more likely and more quickly. The program's goal is to impart core professional skills for success in manufacturing environments. During this program, participants will learn from subject matter experts, coaches and their peers within the cohort.
---
Fall 2023 cohort registration is now CLOSED.
Our Spring 2024 cohort will begin in February, 2024. Registration opens on December 15th. Additional details to be announced soon.
An additional cohort is scheduled for June, 2024.
Groups of 15+, please reach out to [email protected]
Cost to Participate:
Early Bird Rate

Standard Rate

WiM

Member

Rate

$900
$995

WiM

Corporate Member

Rate

$850
$895

Non-member Rate

$1795
$1995
---
Thank You To Our Sponsors!


"This program was fantastic! I felt empowered and encouraged to continue growing as a leader!"
- Erica, Southwire
"This is great! It is a fantastic program with tons of resources that I hope more and more people can be exposed to all of the great things they are doing."
- Whitney, George Utz
"The program helped me grow in areas that I had no idea I wasn't as strong in. It has helped tremendously in decision making in my job and applying it to every day life."
- Sabrina, Southwire
"As the program ends, I feel that I am a stronger person when it comes to taking self reflection and self appreciation. These are to areas in which I need to work on to feel valuable at my job. I enjoyed hearing all the successful stories of every woman. Yet realize that everyone has ups and downs as they climb the ladder as a woman in the manufacturing world. I also learned that not everyone may like me at my job but as long as I don't let it keep me from excelling or divert me from doing the best I can at my job, its ok. The best outcome for me is, the struggles I have in life that were holding me back are now the drive that makes me want to better my self in each aspects of my life, not just my job."
- Deanna, BASF
"I appreciated the material presented in this program and learned so much. I especially appreciate the material coming from women with experience in different manufacturing areas. In addition, the videos were helpful, and the fact that I could watch them whenever and wherever was convenient. As a result, I am encouraged, motivated, and very optimistic about my future in manufacturing."
- Terry, Southwire
"I am grateful for the opportunity to meet women who can relate to my everyday work experiences. Going through the WIM classes opened my eyes to skills I was not aware I had. My coach challenged me to look at myself and bring solutions, instead of complaining."
- Cammy, Southwire
Program Information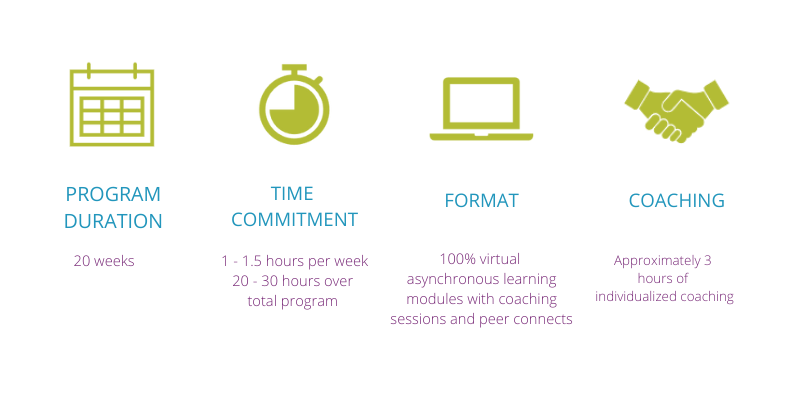 TOPICS OF FOCUS:
| | | | |
| --- | --- | --- | --- |
| | Problem Solving | | Time Management |
| | Coping Skills | | Team Mentality |
| | Communication Skills | | Leadership Fundamentals |
| | Networking and Building Relationships | | Individual Responsibility |
| | Negotiation Skills | | Customer Service |
| | Emotional Intelligence and Connectiveness | | Safety Orientation |
| | The Power and Place of Women in Manufacturing | | |
Since production occurs at different times, in different regions across WiM's membership (and demands can change at a moment's notice), this program has a virtual, asynchronous approach. The total program duration is approximately 20 weeks.
Questions? Contact Julianne Radish, Engagement Coordinator at [email protected].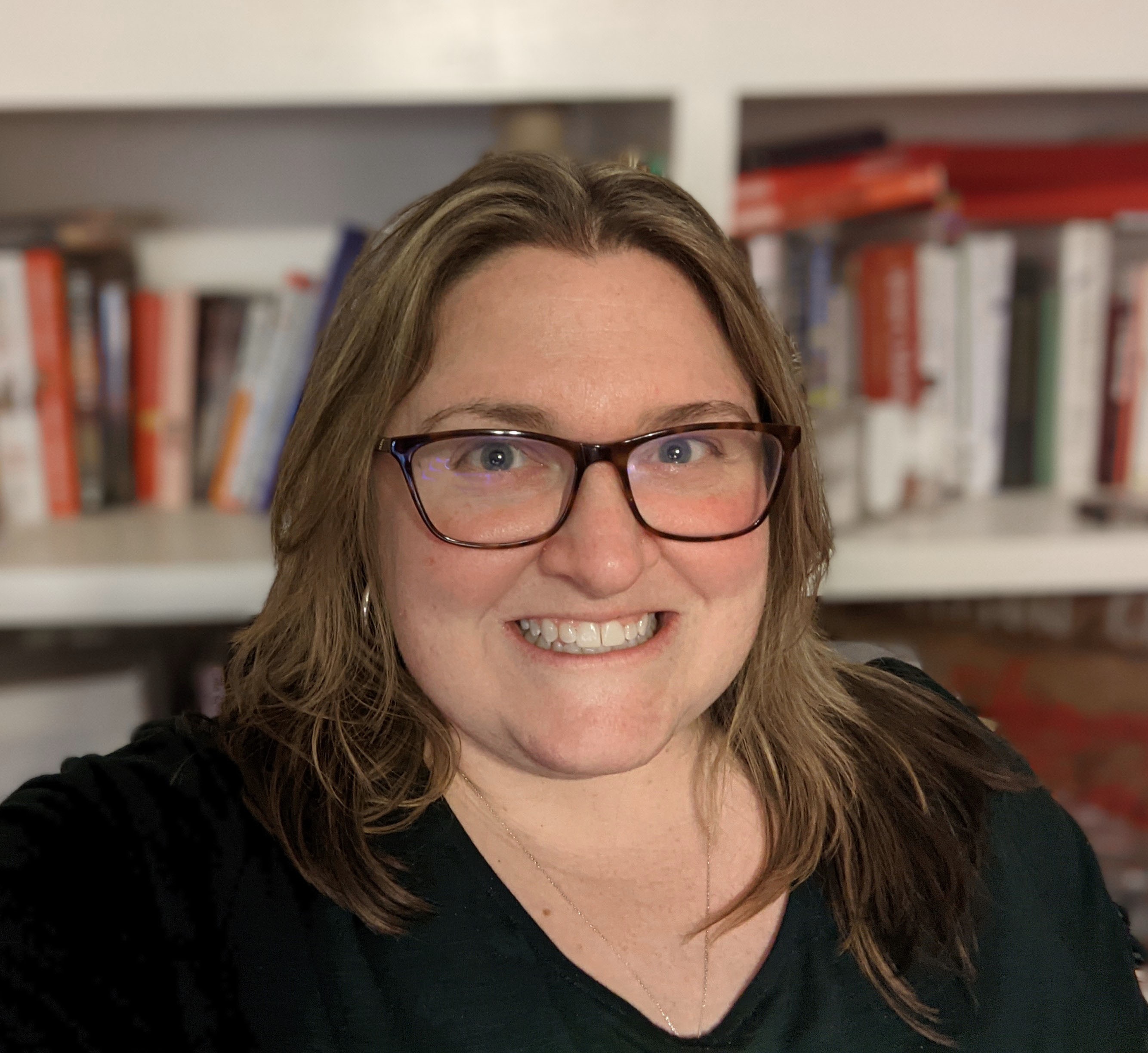 Co-President, Win-Tech
Allison Giddens worked for small business manufacturer Win-Tech, an aerospace precision machine shop, for 14 years, before buying the company in 2020 with her business partner. She holds undergraduate degrees in psychology and criminal justice from the University of Georgia, a Masters in Conflict Management from Kennesaw State University, a Masters in Manufacturing from Georgia Institute of Technology, and a Certificate of Finance from the University of Georgia. She also holds certificates in Google Analytics and a Certificate of Cybersecurity Risk Management from Harvard online. Allison founded the Georgia Chapter of Women in Manufacturing and currently serves as the chapter's Treasurer.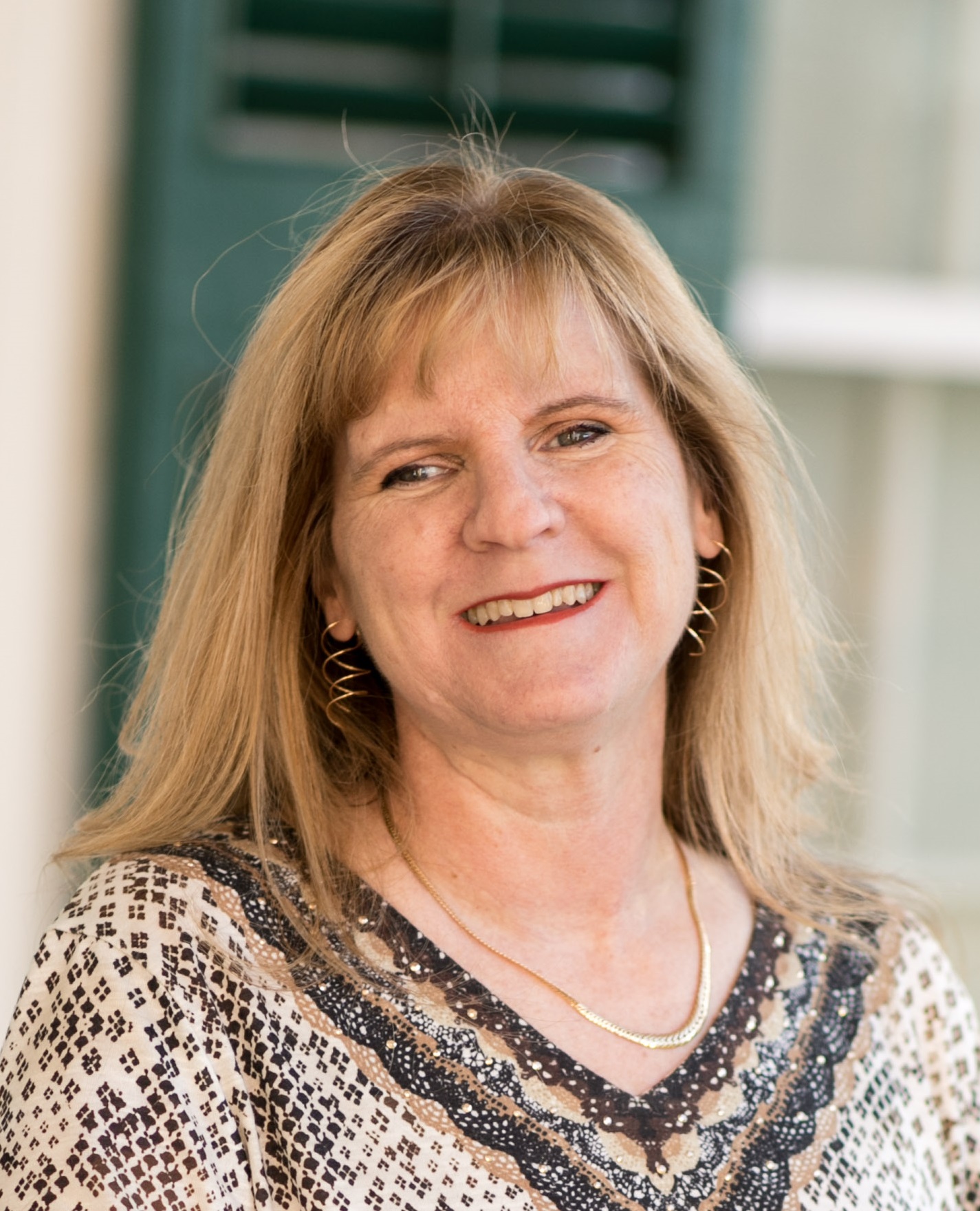 Owner, Finding Strength Today Life Coaching
Ann Canfield has been coaching staff in several business settings for over 20 years helping grow employees and teams to be the best they can be at work. Ann has a Master's degree in Behavior Analysis and Therapy and is a certified Life Coach. Ann understands change is an evolution not a revolution and is passionate about assisting staff from the shop floor to the top floor to grow their skillset and maximize their potential in manufacturing. Ann has been working with staff in several industries including marketing, sales, customer service, accounting and manufacturing. She has developed successful apprentice programs with the State of CT apprenticeship program and taught at Northwestern Community College. Ann is an active member of Toastmasters, Women in Manufacturing and works with Parent to Parent USA. Ann enjoys nature photography, hiking and exploring the Northeast when weather permits. Her mission statement is to be better today than yesterday but not as good as tomorrow.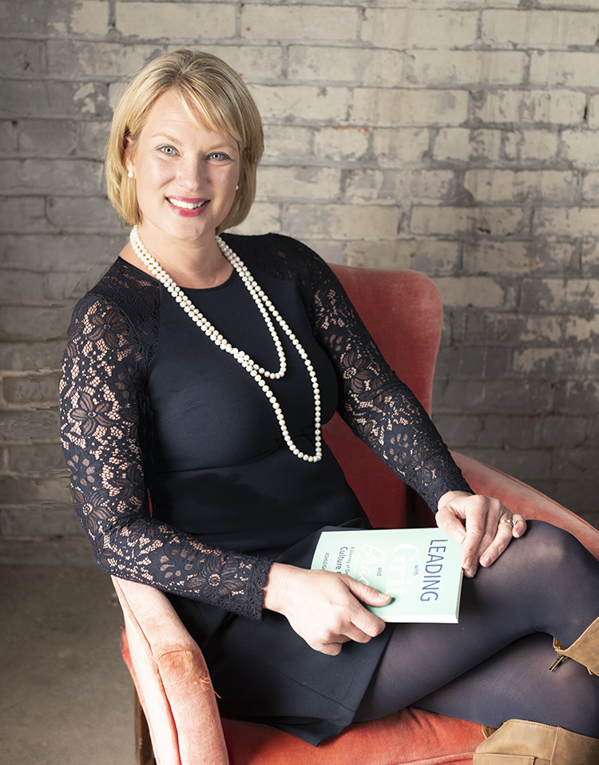 President, Onex
Ashleigh Walters is the President of Onex, an employee-owned business operating for over 54 years in Erie, PA. Onex designs, services, and manufactures high-temperature industrial furnaces. When Ashleigh assumed the General Manager role in 2013, the company had lost sight of its mission and family-centric core values. Today, Onex's mission is to Make Things Better: Empowered Employees, Happy Clients, Thriving Communities. Ashleigh holds a B.S. in Chemical Engineering from Auburn University. She is Chairman of the Board of Directions for Northwest Industrial Resource Center (a Manufacturing Extension Partnership) as well as Vice President/Director of Aspire Casualty, a reinsurance company. Ashleigh is the author of Leading with Grit and Grace: A Journey of Organizational Culture Change. Ashleigh regularly shares her story with other leaders, encouraging them to "make things better" by improving processes and creating a people-centric organizational culture.
Founder, Cheryl Czach Coaching and Consulting, LLC
Cheryl is the founder of Cheryl Czach Coaching and Consulting, LLC and a Forbes Coaches Council member. As a business leader, Cheryl has been guiding professionals through their work and life journeys for over 20 years. Her passion for coaching employees, at all levels of the organization, to reach their personal and professional goals led her to start her coaching and consulting practice, as well as pursue coaching credentials through the International Coaching Federation.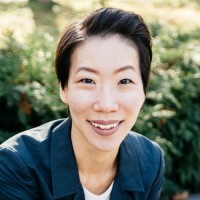 Executive Director, Estée Lauder
Christina Han is currently an Executive Director at Estée Lauder, leading teams on projects to drive transformation and change. Her mission throughout her career: To create world-class organizations. Having worked as a consultant, as well as in-house, her work has helped clients win great workplace awards, elevating their ability to attract and retain top talent. Her areas of expertise include leadership development, employee experience, and change management. She is energized by helping organizations be and do better so they can continue thriving in a rapidly changing world.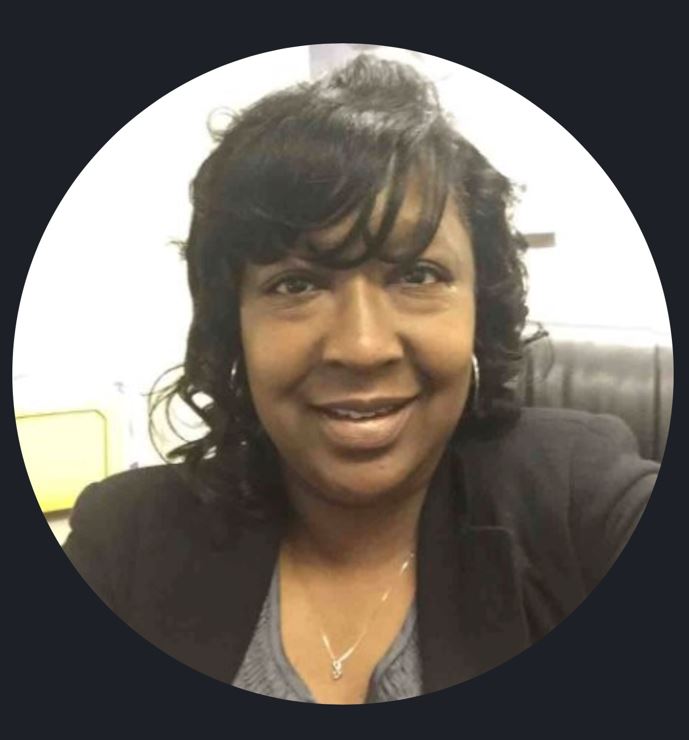 Senior Quality and Improvement Manager, Kaman Distribution
Deborah White is the Senior Quality and Improvement Manager at Kaman Distribution. She is an experienced Quality Manager with a demonstrated history of working in the mechanical or industrial engineering industry. She is skilled in Process Engineering, Engineering, Value Stream Mapping, Failure Mode and Effects Analysis (FMEA), and Business Process Improvement. Deborah is a strong operations professional with a Bachelor of Science (BS) focused in Mechanical Engineering Related Technologies/Technicians from Purdue University.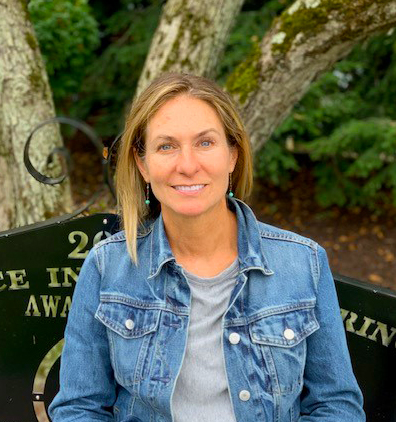 President, Solon Manufacturing Co.
Diane Popovich has over 20 years of experience in the manufacturing industry, currently serving as President of Solon Manufacturing Co. in Chardon, Ohio— a premier designer and manufacturer of Belleville spring washers and industrial pressure switches. Diane holds the first female executive position in the company's 72-year history. Prior to joining Solon in 2015, Diane retained roles in Operations and Sales at the executive level. Diane holds a Weatherhead Coaching Certificate from the Weatherhead School of Management Case Western Reserve University. Her experience and knowledge lead a team that delivers strategic development and profitability to the organization. Diane's strength-based positive approach to coaching and mentoring helps achieve powerful learning experiences that integrate best practice techniques with an innovative strategic vision— supporting a culture with a rich capacity for growth.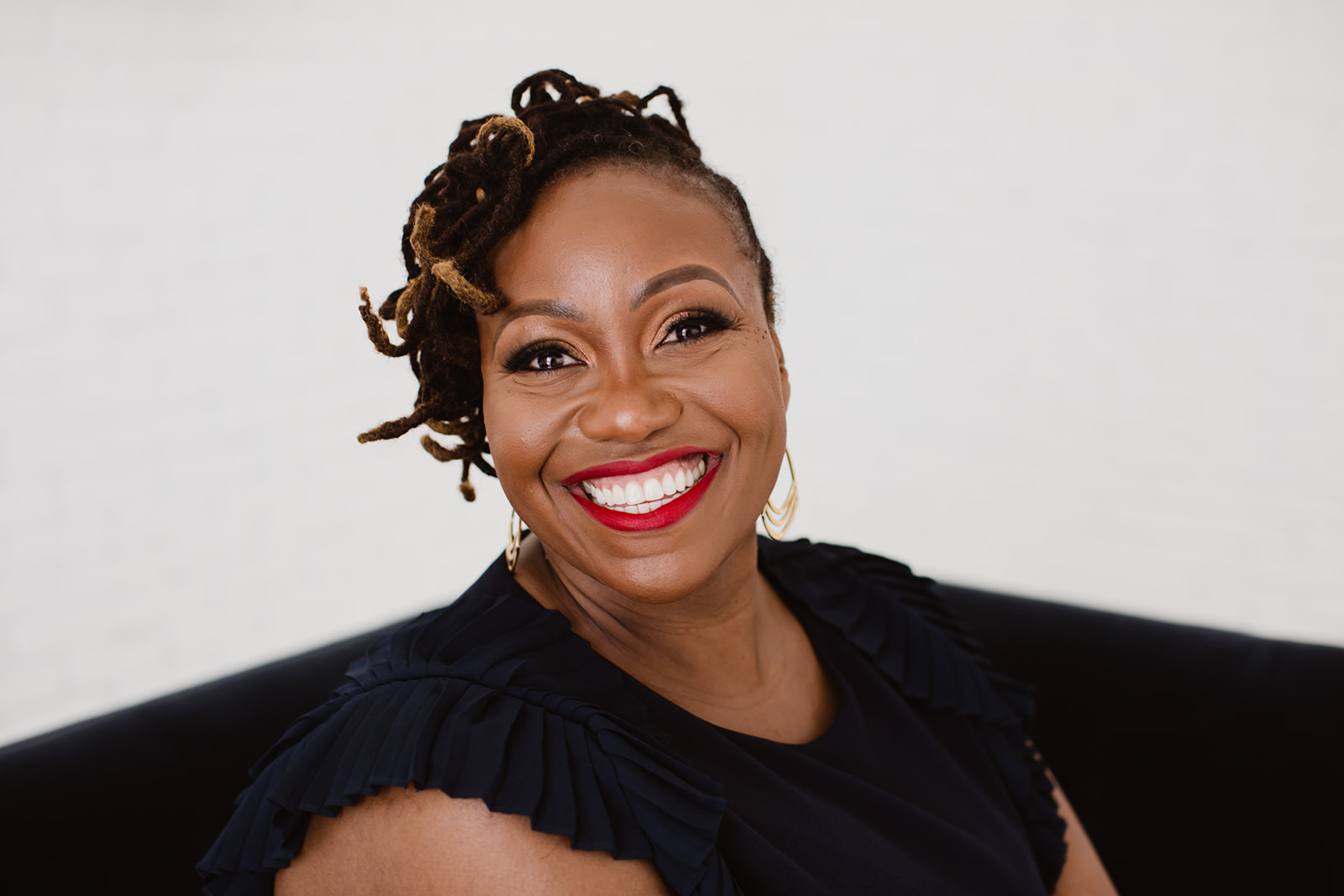 Founder of The Givens Consulting Group, LLC., Career Coach and Organizational Consultant
Stacey Givens is a project management expert, an organizational consultant, and a career coach passionate about elevating women of color as leaders in corporate spaces. After a 20-year career in project management, Stacey founded The Givens Consulting Group, LLC. to blend her passion for diversity and inclusion (D&I) with her profession in project management. She coaches BIPOC women leaders destined for success and delivers professional development workshops for teams to lead with authenticity and build their social capital. Her D&I journey led her to join Diversity Crew as a Partner and has spawned speaking engagements on diversity, networking, and leadership to HR professionals, executives, and BIPOC women throughout the Dallas-Fort Worth Metroplex. She hosts Real Talk Thursday on Facebook Live where she offers expertise and lessons learned throughout her extensive project management career for new and experienced project leaders. Stacey is an avid reader, podcast fanatic, and blogger known for her conversation-starting eyewear, Stacey is the voice behind the Queen of Shades blog, where she writes about diversity matters, consumerism in the 21st Century, and her favorite topic: fashionable eyewear. A lifelong learner, Stacey earned her MBA, an Organizational Consulting Certificate, and a Graduate Certificate in Project Management from the University of Texas at Dallas, a Bachelor of Science in Marketing from Portland State University, a Diversity, Equity, & Inclusion Certificate from Diversity Crew Institute, and a Project Management Professional (PMP) Certificate from the Project Management Institute (PMI).
President / CEO & Co - Owner, Climtech Inc., Axis, and Action
Jesika is the President / CEO and co-owner of three manufacturing companies: Cimtech Inc., Axis, and Action. Most importantly, Jesika is a team member first. Jesika strongly believes in putting the team above all else. She was named Woman to Watch by Business First, as she made a "move to watch" in acquiring a 43-year-old manufacturing company in the heart of Southern Indiana, Cimtech, Inc. One year into her CEO role Jesika, along with her teammates, acquired two more manufacturing firms: Axis Machine and Tool and Action Material Handling. The company doubled their square footage by adding an additional location in Louisville. Cimtech was just named Top 10 Precision Manufacturer of 2020. In her three short years of manufacturing, Jesika has been named among "most influential woman in manufacturing 2020" by Influential Women in Manufacturing. Prior to joining the world of manufacturing, Jesika spent years as a Commercial Banker. Jesika held several positions within the banking industry, being named Best in Finance in 2017 by Women Business First. Jesika holds honors of Distinguished Alumni from Hanover College and Presentation Academy as well as 40 under 40 through Louisville Business First and 20 under 40 through the News and Tribune. Jesika served as president of the National Association of Women Business Owners, the 5th largest organization of its kind from 2017-2018. Currently Jesika serves on many boards but the most notable: The United States Global Leadership Coalition, One Southern Indiana Chamber, and as the first female president of the Metro Manufacturing Alliance.
Plant Manager, Mars
Karmen Tai is a plant manager at Mars, in Chicago. She has earned at B.S. in Electrical and Electronics Engineering from Southern Illinois University. Her manufacturing career began at Kraft, and she moved up through project engineering, operations, maintenance and leadership roles there, and at General Mills before coming to Mars in 2015. She's passionate about women in manufacturing, and works hard to encourage and support those that are interested in this amazing industry.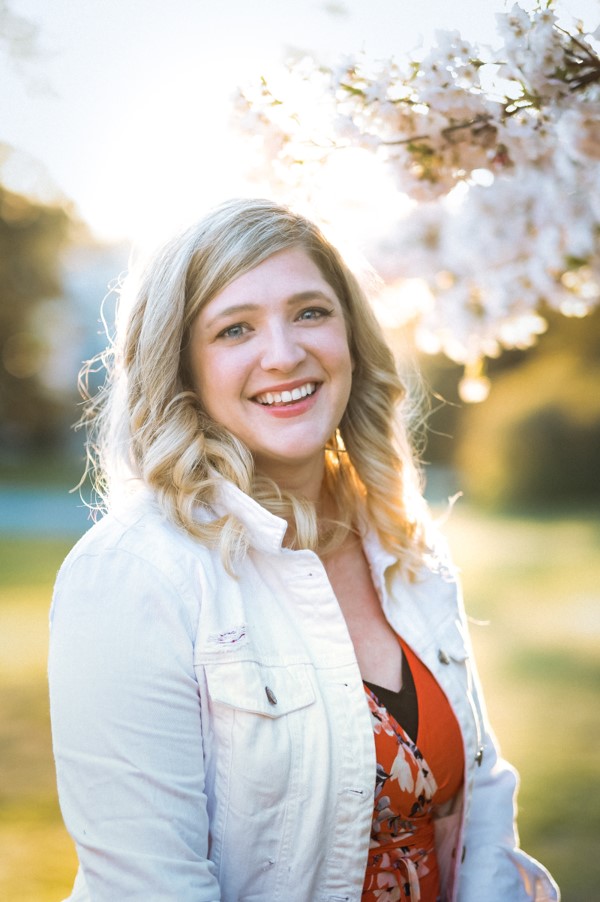 Senior Sales Engineer, Conexiom
Laura Sarazin is a Senior Sales Engineer at Conexiom, a world leader in document automation that serves manufacturers and distributors. Laura's career has been shaped by cross-country moves, changes in industry and an important shift in career direction. Currently, Laura spends her days collaborating with executives in the manufacturing and distribution industries helping them use automation to create more efficient supply chains and exceed business results. Laura is passionate about telling stories that celebrate the authentic self and how to create a roadmap for career success. She is recognized as a thought leader in her industry and works throughout her community to empower women to succeed by sharing her professional and personal experiences.
Founder, CoachwithLeslie.com
Leslie Fiorenzo is the founder of CoachwithLeslie.com, a coaching and training company focused on helping teams work together more effectively and productively. Using proven tools, she facilitates and energizes teams with key skills to thrive now – even in these unprecedented times. With a keen interest in organizational effectiveness, she helps organizations eliminate toxicity by creating a drama free workplace. Understanding the importance of leadership – particularly now – she helps managers and senior leaders become more confident, productive, and fulfilled.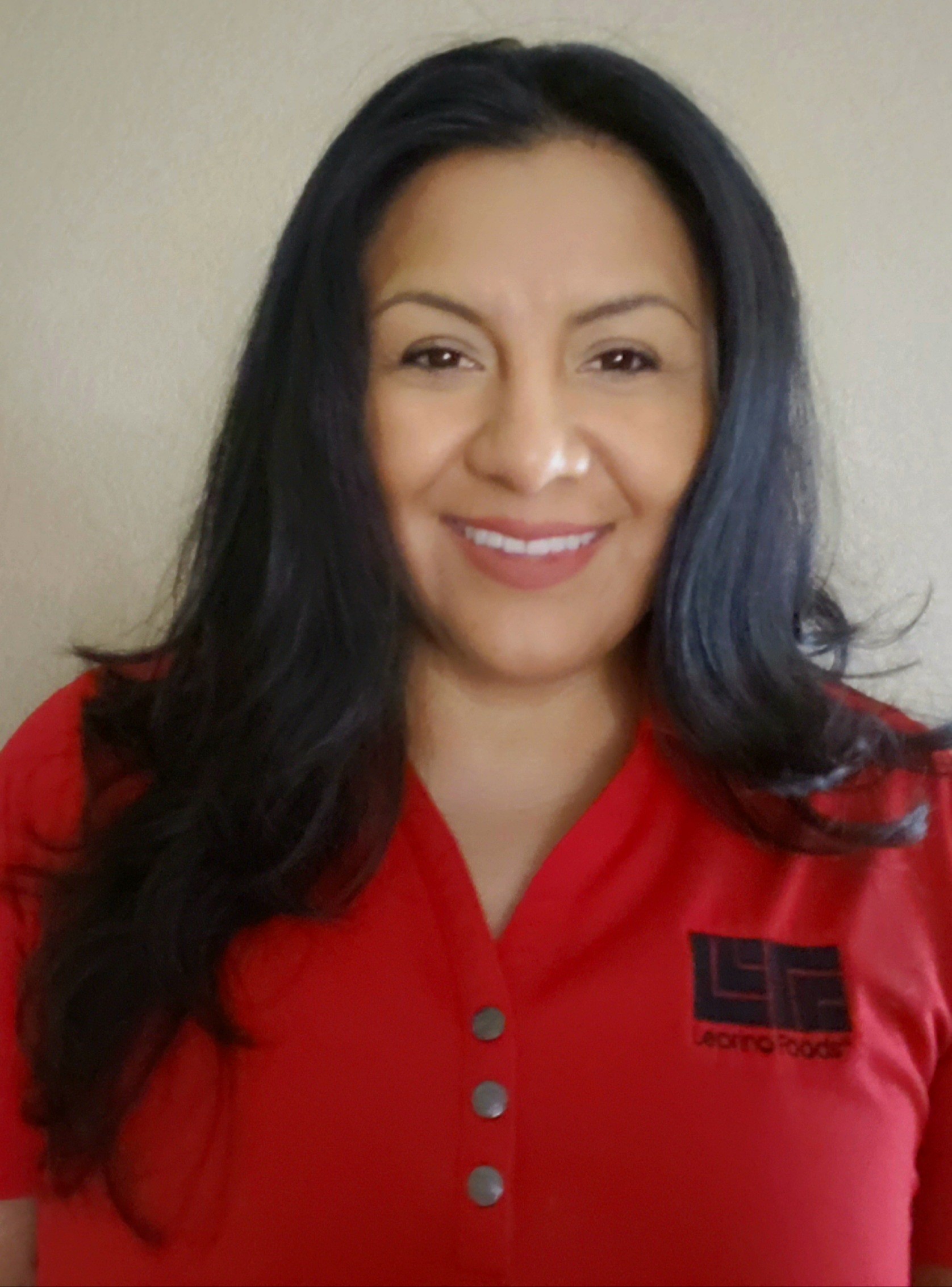 Production Supervisor, Leprino Foods
Born in Zacatecas , Mexico. Oldest of 7, I have five brothers and 1 sister. My family were hard migrant workers who have great work ethics. I have work since I was 6 years of age. I have worked in the vegetable fields from sunup to sundown, food industries, and manufacturing. I grew up very humble and have learned to overcome obstacles in life. My husband and I have 3 daughters who we've been teaching that all goals in life can be achieved with faith and an open mindset. I have taken all opportunities whether if it's training or different job tasks to continue to take me to the next level in my career. My saying is YOU GOT TO BE HUNGRY! to reach your goals. It doesn't matter where you come from or who you are, I look at myself in the mirror and I tell myself I'm number #1 every day to keep me driving forward. I was told I wasn't going to be no one in life and those words almost broke me but, look at me now, "growing stronger not only physically but mentally" I will continue to be a strong female mentor and push myself to higher limits.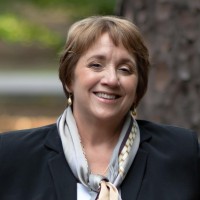 Consultant, Freamont Consulting Group
Martha specializes in manufacturing performance optimization, leveraging her 30 plus years of global manufacturing experience to help create sustainable improvements that deliver bottom-line results. She is dedicated to helping manufacturing leadership develop skills necessary to position themselves and their organizations for long-term success.
Mary S. Held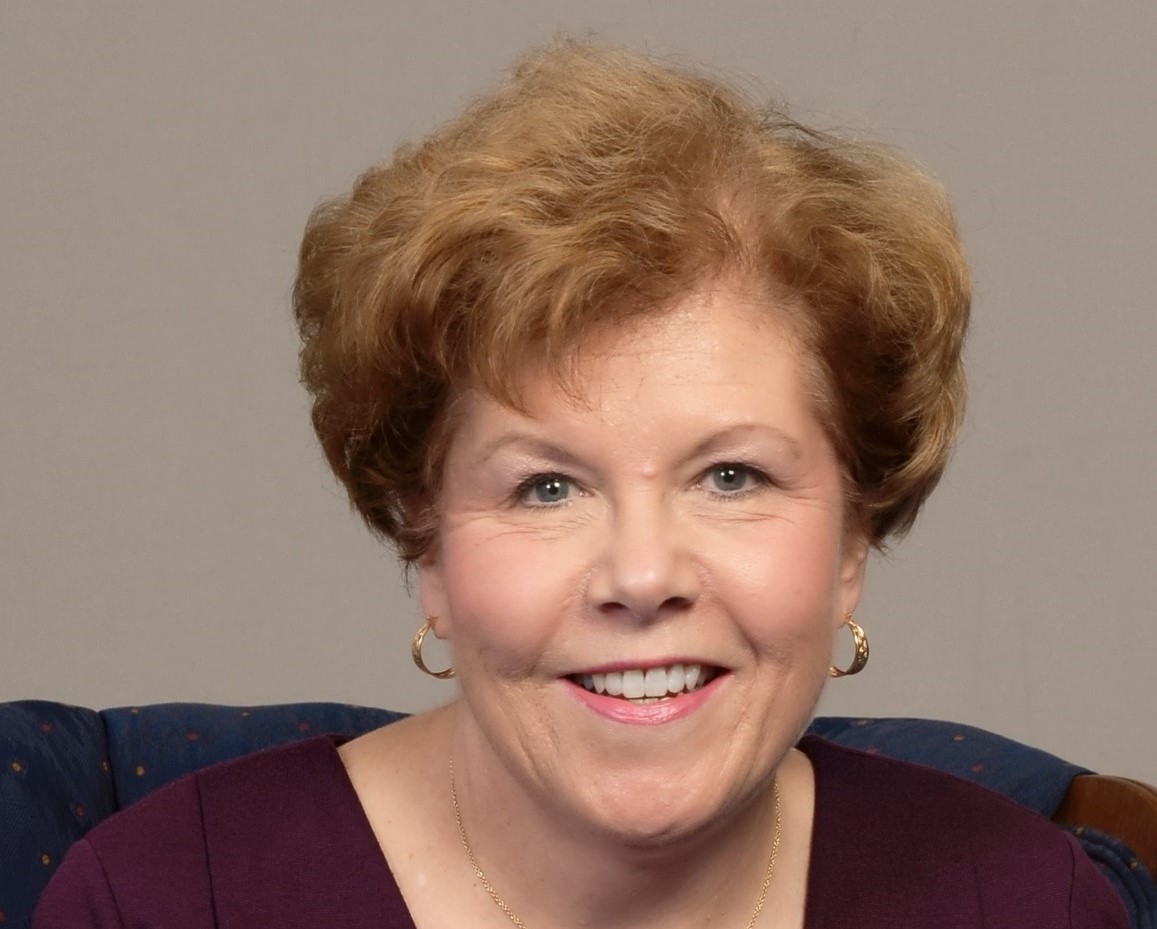 Business Consultant, Certified Coach, Facilitator, and Speaker
Mary S. Held is a nationally recognized and highly experienced business consultant, certified coach, facilitator and speaker with corporate senior leadership experience and expertise in leadership and team effectiveness. Mary is also president of Mary Held & Associates, a consulting firm that provides leaders, teams and individuals with coaching and training to help them achieve sustainable high performance. Mary is a strong supporter of the advancement and success of women professionals. She has provided ongoing education to women's groups and has served as speaker and facilitator for such organizations as Women for Economic and Leadership Development (WELD), the Women Presidents Organization (WPO) and the National Association of Women Business Owners (NAWBO).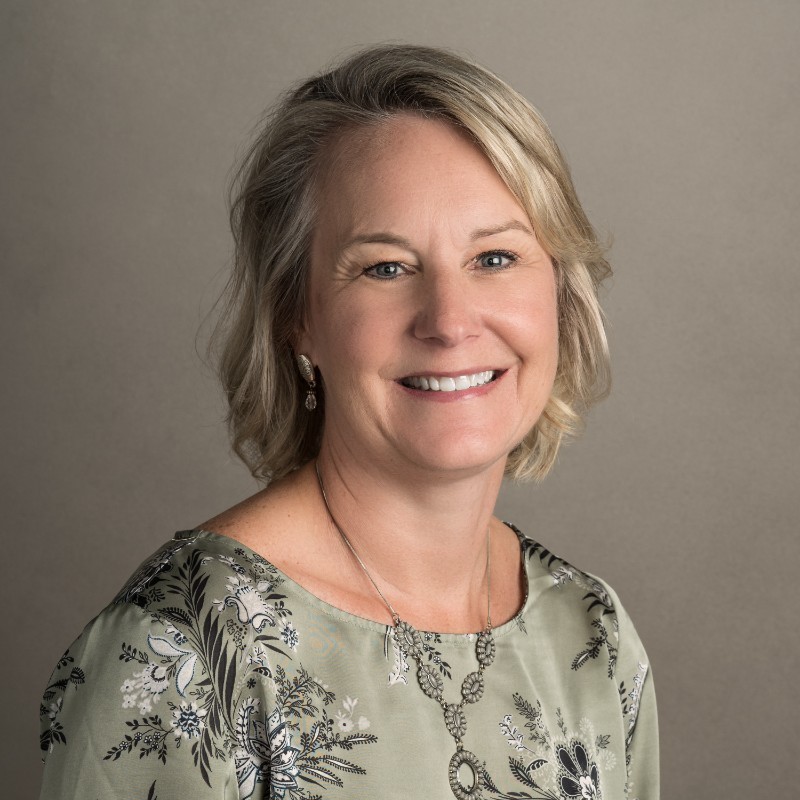 President, Lakeview Consulting Inc.
Micki is the President of Lakeview Consulting, Inc., a team of five experienced grant professionals who have collectively obtained over $240 million in grant funding for nonprofit and for-profit clients. The Lakeview team provides research, writing and consulting services to help those in the manufacturing and technology communities grow and succeed. Micki has over 15 years' experience performing grant/incentive consulting services for clients in the manufacturing and technology communities, including trade associations, college and university technical/vocational programs, Manufacturing Extension Partnership Centers, and for manufacturing and technology companies. Her engineering and business degrees, as well as over 25 years' experience in manufacturing, provide a sound technical foundation for her grant writing services. She has personally obtained over $60 million in grant funding for her clients. Micki published the book, "THE For-Profit Grant Writing Guide", in 2014 and is one of less than 350 Grant Professional Certified writers in the United States. She has been a mentor and coach, and volunteers at local nonprofits.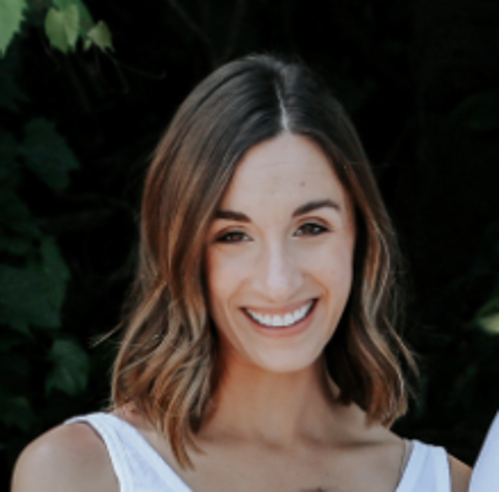 Purchasing Manager, Exact Tool and Die, Inc.
Rachel Kennedy is a Purchasing Manager at Exact Tool and Die, Inc. She holds a Bachelor of Science degree in education from Cleveland State University. After spending most weekends and summers working for the family business, Rachel joined her father at Exact Tool and Die, Inc. full-time. Rachel spends her days working the front desk and purchasing materials used in the Tool and Die and Press Rooms at her family's company. Over the past 10 years, Rachel has worked closely with her father, and other professionals to learn the ins and outs of the business and manufacturing while building relationships with Exact Tool and Die's customer and supplier base. She is very passionate about the next generation of manufacturing, has volunteered for the Alliance of Working Together (AWT) and currently sits on the board for the Cleveland Chapter Precision Metalforming Association (PMA) and is an active member of the Cleveland Chapter National Tooling and Machining Association (NTMA). Outside of work, Rachel spending time with her young family, friends and teaching Pure Barre.
President & CEO, Lydall
Sara Greenstein is a purpose-driven executive and creator of sustainable value for employees, customers, shareholders and the environment. Armed with a strong sense of purpose, a desire to do good, and deep expertise in process, product, customers, safety and innovation, she has successfully led the transformation of several leading U.S. manufacturing and service companies, including UL (Underwriters Laboratories) and U.S. Steel. In November 2019, Ms. Greenstein joined Lydall, a leading manufacturer of value-added engineered materials and specialty filtration solutions, as President & CEO. Under her leadership, Lydall has quickly pivoted to address the surge in demand for personal protective equipment driven by COVID-19. As one of the only companies in the U.S. and world capable of creating high-efficiency filtration media for N95 respirators, surgical masks and air filtration systems, the company is singularly focused on deploying its 150-year manufacturing experience to create critically needed products that protect both people and places.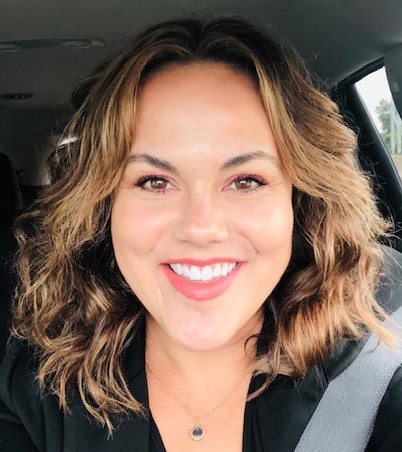 Direct Regional Sales Manager, GROB Systems
Tiffany Bryson is the Direct Regional Sales Manager for GROB Systems, a global manufacturer of high-precision 5-axis machine tools. She helps OEMs and job shops in Ohio, Kentucky and Tennessee gain a competitive advantage with cutting-edge CNC machines and automation systems. Tiffany is the first women to hold a direct sales position at the 95-year-old company. Before joining GROB Systems, Tiffany was National Accounts Manager at a trade association for precision manufacturers. She designed a highly successful strategic sponsorship and membership program that drove revenue increases over five years. At the same time, she served on the association's Technology Committee to educate and inform members and advance U.S. manufacturing. Tiffany is an influencer and thought leader in the manufacturing community and shares her enthusiasm with a large audience on social media. A passion for workforce development and empowering women landed her on the board of Women in Manufacturing (WiM), Ohio Chapter, for five years. She continues to 'pay it forward' by mentoring young women who are ready for an awesome career in manufacturing.
Questions? Contact Julianne Radish, Engaement Coordinator at [email protected].